Project Introduction

"Redefine" hexo theme is a blend of simplicity, speed, and purity, yet it makes no compromises on functionality or design. Loaded with widely utilized features and polished web design, it seamlessly marries practicality with aesthetics.
Drawing its core from hexo-theme-keep (opens in a new tab), this theme elevates the foundation by enhancing the style and integrating valuable writing modules and plugins. The theme encourages personalization, offering extensive customizability to mold various facets to your liking, making your blogging journey truly unique and user-friendly.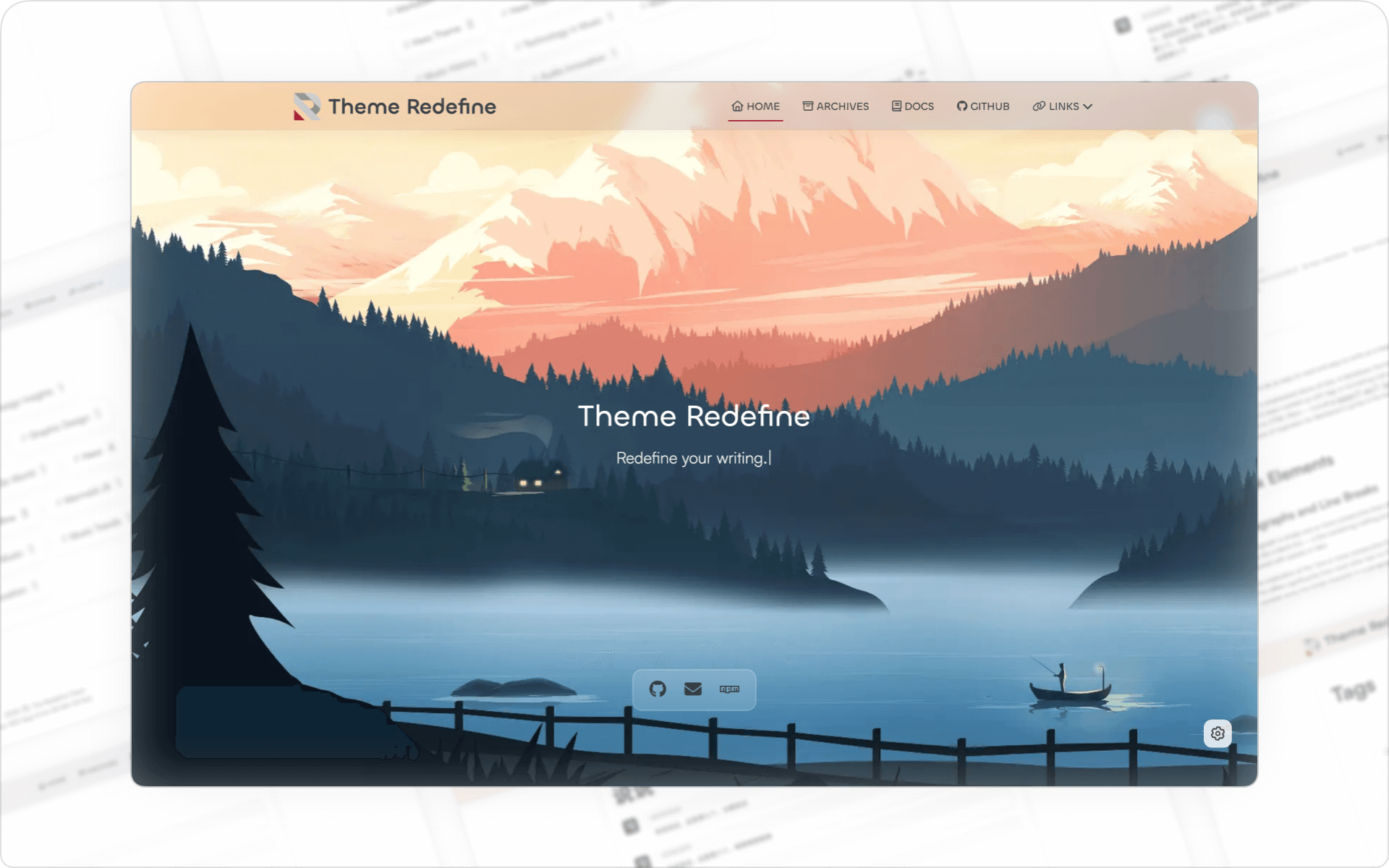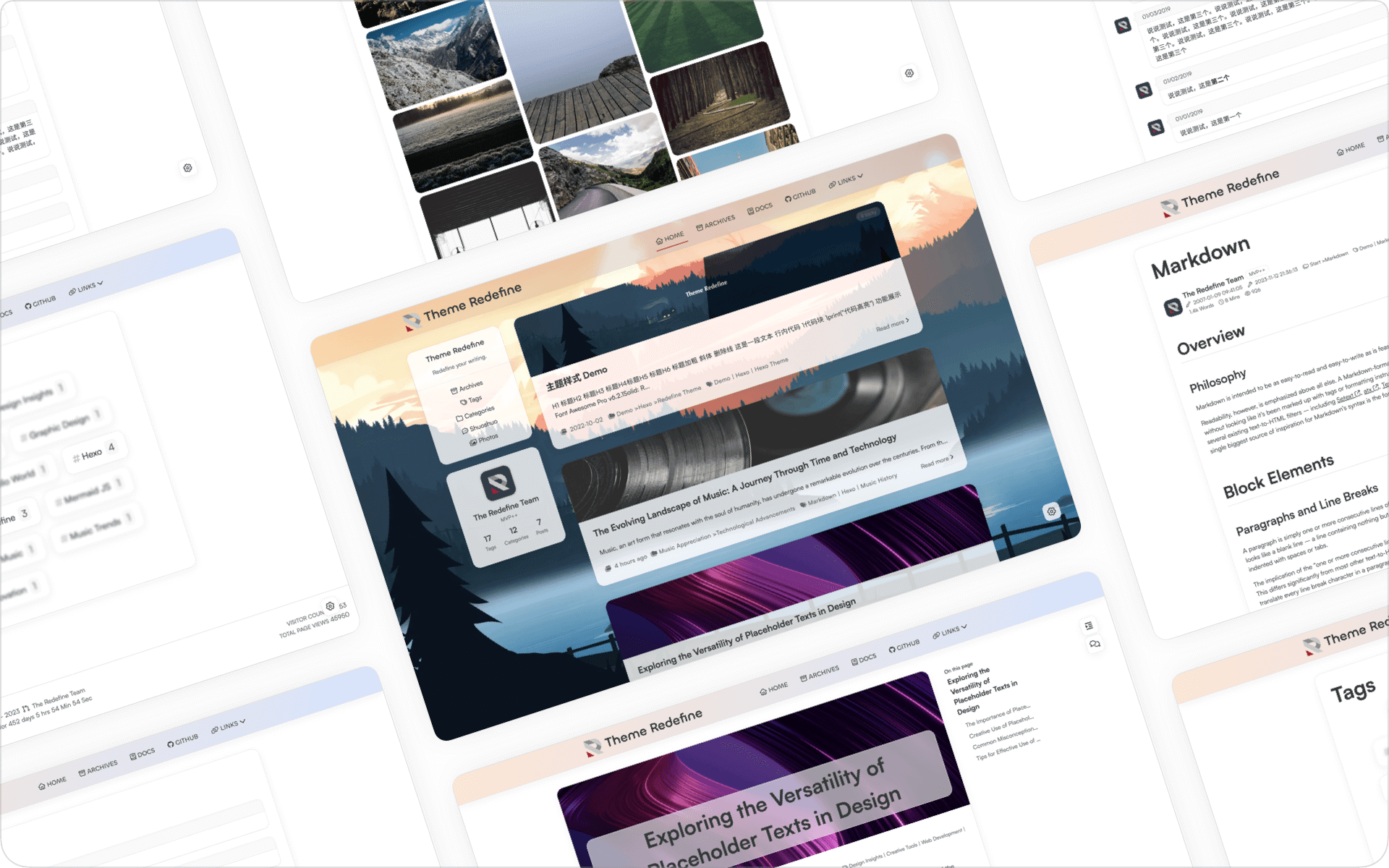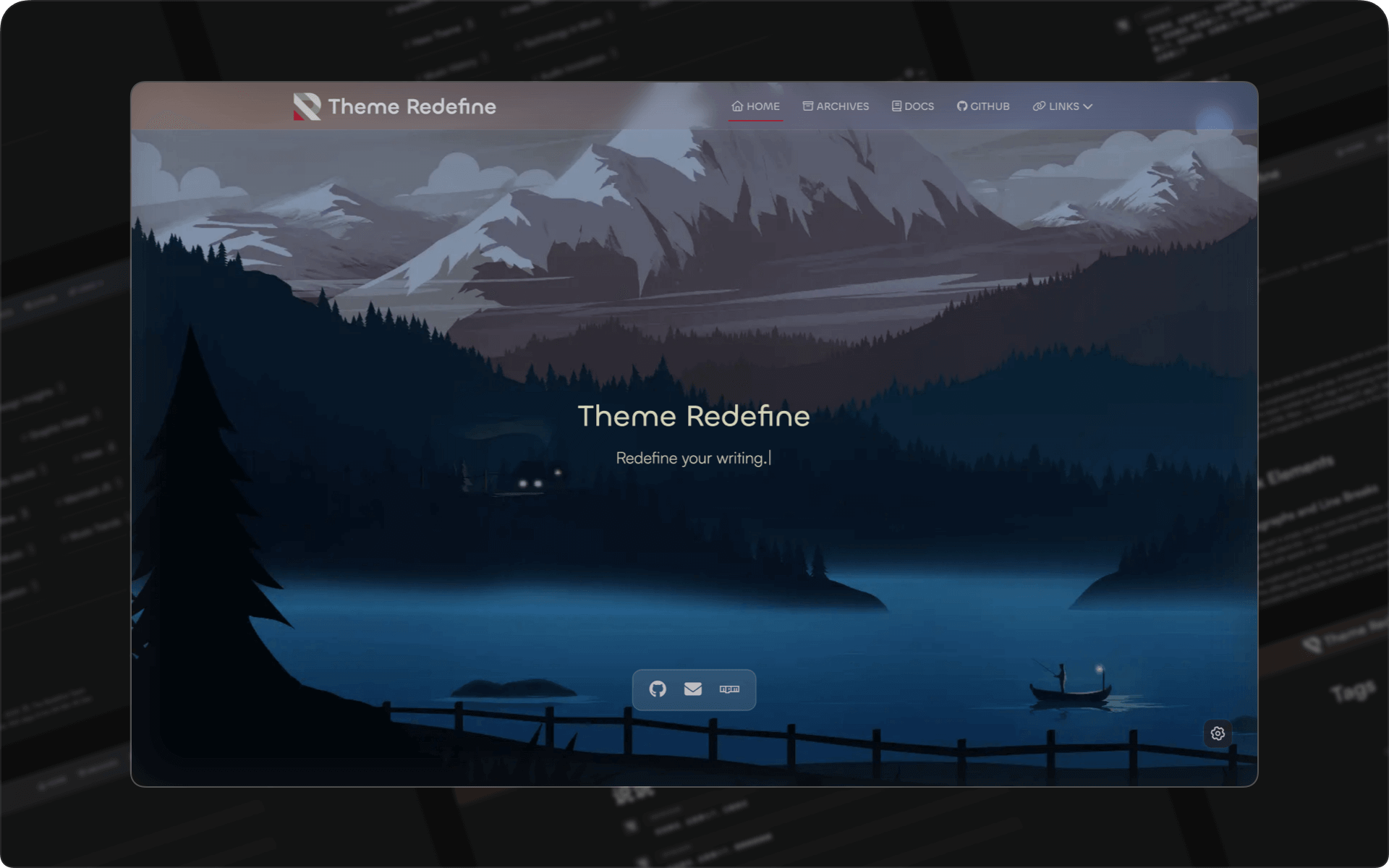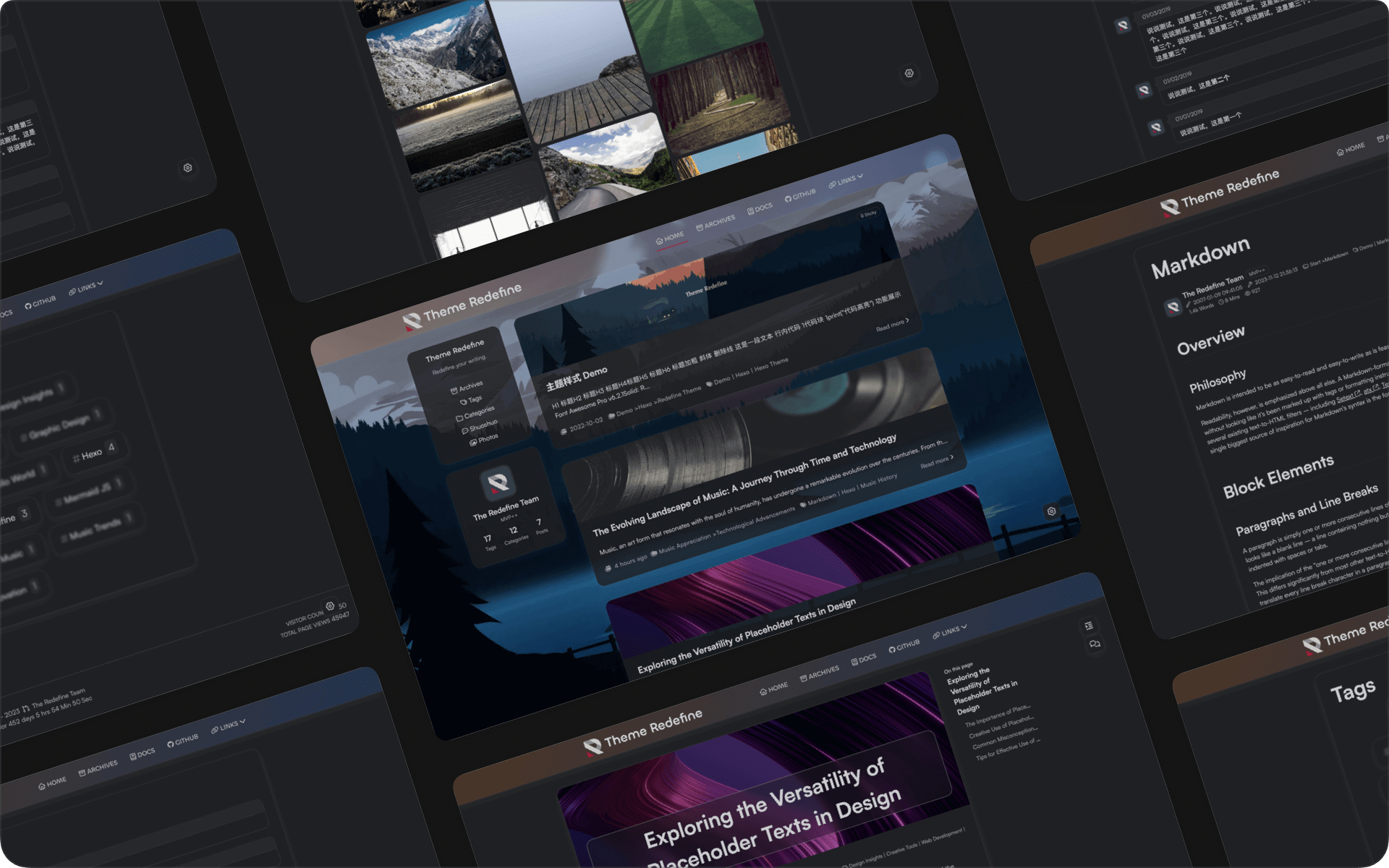 Demo
⛰ Features
☕ Support
Welcome to submit pull requests or raise issues.
If you have any questions, please email contact@ohevan.com. I will reply promptly.
If you find the theme helpful, feel free to give it a Star on my Github. Thank you.