Project Intro

hexo-theme-redefine​
"Redefine" hexo theme is a simple & fast & pure theme, but with no compromise. This theme contains lots of widely use functions and great web design.
📷 Screenshots​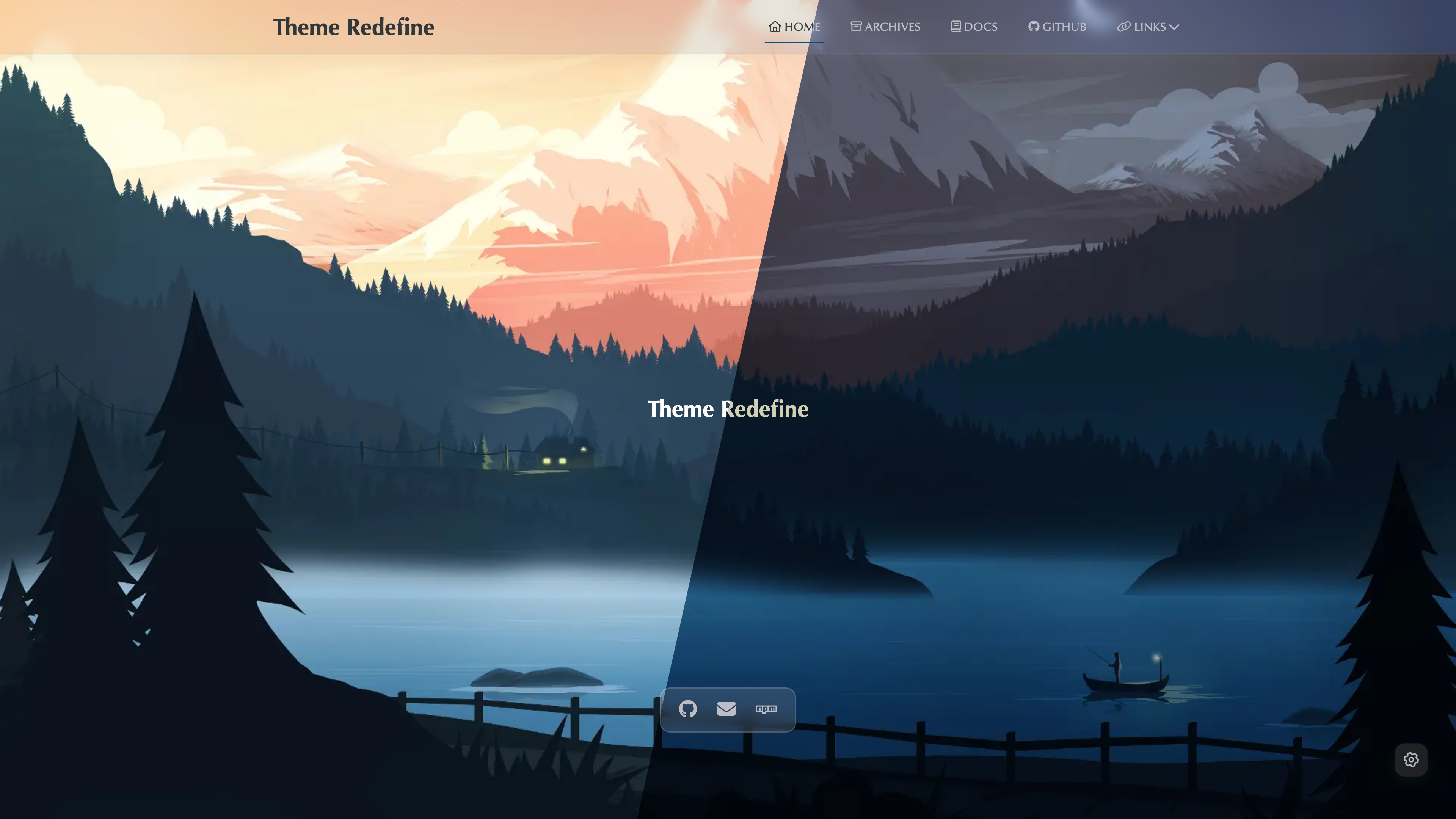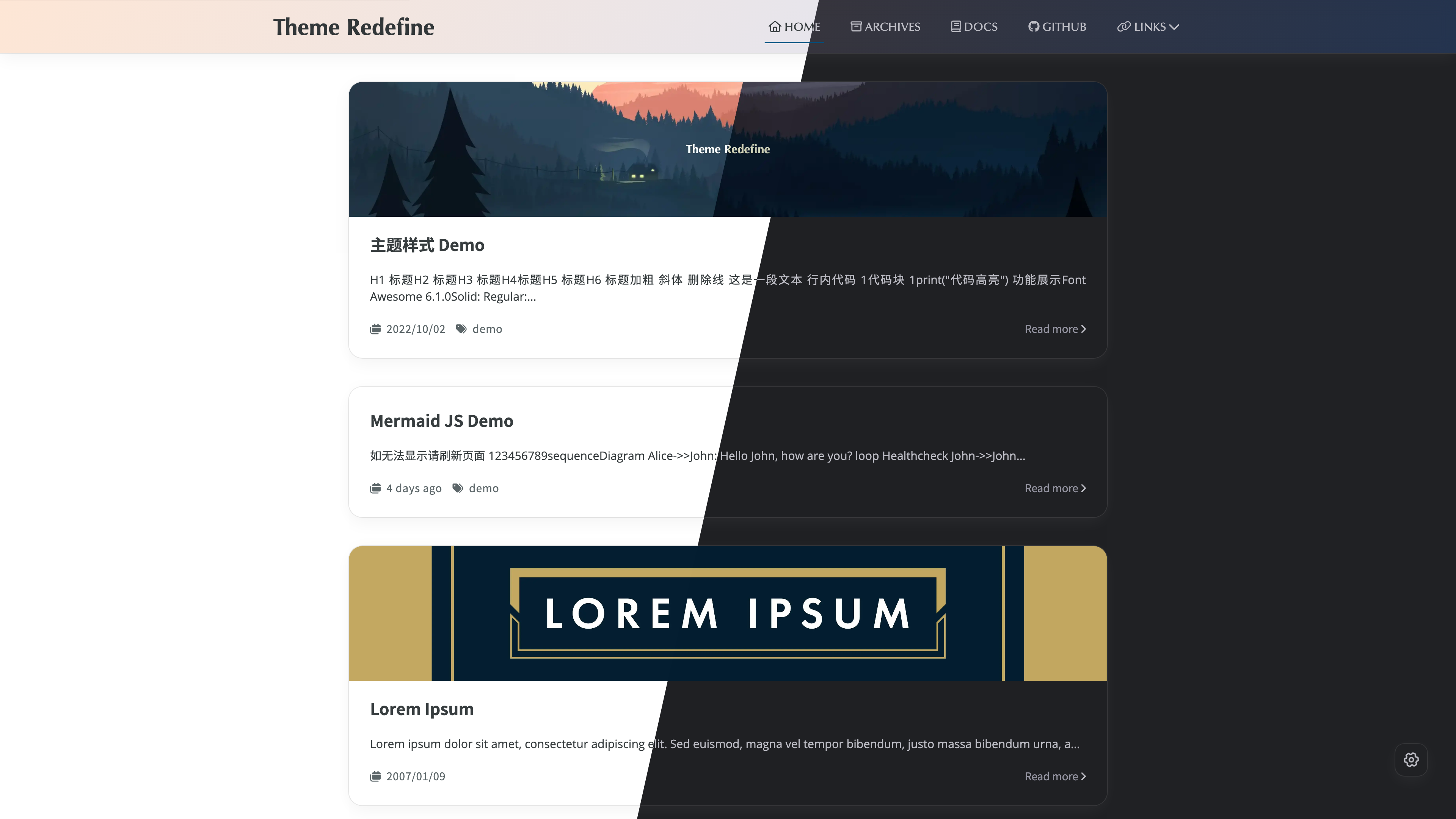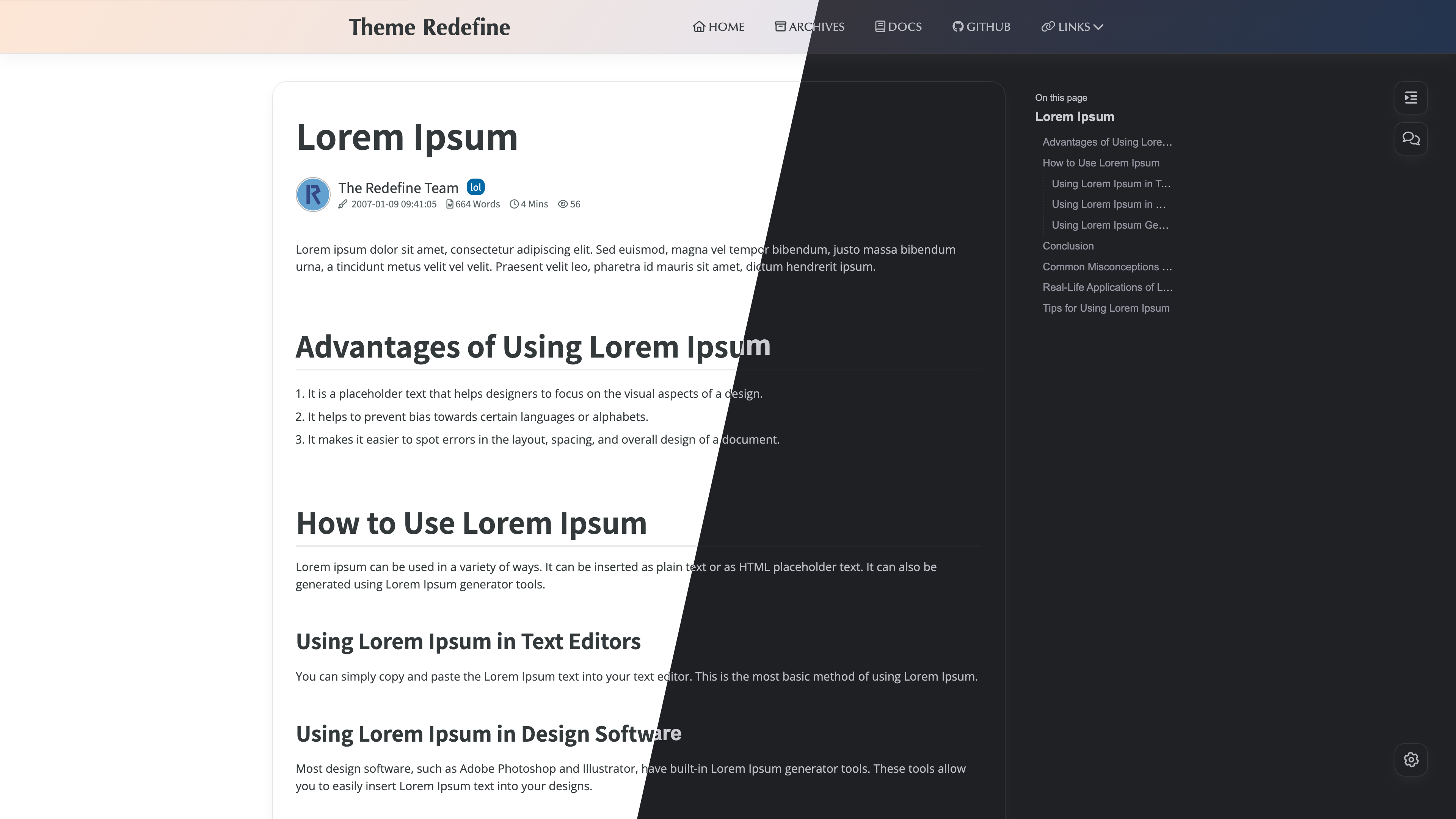 🌐 Online Demo​
⛰️ Some functions​
Code block language display
Light/Dark mode switching
Font Awesome 6.1.0 Pro (contains different styles like Duotone/Regular/Thin)
SEO friendly
☕ Support​
Feel free to pull request and send issues.
If you have any questions, please send an email to contact@evanluo.top. I will reply in time.
Please give me a star on GitHub, Thanks.